Hello. I would like to know how to creat a new file to upload inside the EDID.
For the moment I Just have HD EDID with different refresh rate. And the EDID for the 2 touch screen.
How can I creat new file, for exemple 1024x768 @ 60Hz.
Thank you.

Sebastien




Posts

: 137


Join date

: 2013-02-28


Age

: 38


Location

: France



hey Sebastien.
Making the EDID files is a little bit tricky but I'm going to give you a quick step through guide on how I make them for your reference.
First of all. I use another piece of software Called Lightware Matrix Controller. This can be downloaded here:
http://www.lightware.eu/index.php/support/downloads
It's a bit flakey in parts (I can't seem to resize it), but it gives us the functionality that I need.
If you fire up that piece of software you will be asked to connect to a device. There should be a default virtual device under DEMO MODE, click to select your device then press connect.
This will get you into the software. On the left you will have some Navigation. You want to go into the EDID menu. This will show you a list of EDIDs for your selected device.
The next thing to do is to create your own custom EDID. In the EDID window on the top there are a few buttons. The one on the far right will open up a wizard that will allow you to choose the EDID and customize it. Follow the wizard through by pressing the next key. On the second page there will be three checkboxes. I always make sure that these are NOT checked, because I don't need HDMI support with Audio. The next page is where you save the EDID. Make sure the Save to file box is checked and then press finish. This will pop up a save box for you. Now you can save your customized EDID file, the only thing to remember here is that you need to change the options from the default which is an EDID Data file to a Raw Data file (.bin). Now it should be exported and you will be ready to go
I've attached a picture which gives a visual progression through the stages as a bit of guidance as well. I hope this helps. We have plans to make a massive EDID pool of all the comprehensive resolutions as well. But this might take us a little time.
View Walkthrough Image
All the best,
Ciaran

Ciaran




Posts

: 32


Join date

: 2012-11-14


Age

: 32


Location

: Avolites Media



Perfect!!!
Thank you. The software is a bit strange but it's ok haha.

Sebastien




Posts

: 137


Join date

: 2013-02-28


Age

: 38


Location

: France



Hmm, and how do you upload the bin file to the EDID ?
Is there a possibility to make combinations ? like 2 1920x1080 en 6 x 1024x768

PatrickBEL




Posts

: 10


Join date

: 2013-06-26



Hi Patrick,

You can add your EDID bin files to the following location:

Avolites/Ai/Distrib/System/EDID Manager/EDID Pool

You can't make combinations as you would need to upload each EDID file individually. So if you need to upload 2 x 1920x1080 you would have to upload them for each screen.

Hope this helps.

MarcAI




Posts

: 27


Join date

: 2013-04-05


Location

: UK



Hey,

I am needing to change the EDID of my server to 1920x1080 50p. However everytime I try to load an EDID with the infinity edid manager it crashes. any hints on what I could be doing wrong?

mookleedwards




Posts

: 6


Join date

: 2014-06-05



Hi Michael,

im setting up a server now to check the included EDID's - i think you are using an EX8?
I am using an EX8.
I went through usb expert console and managed to set the edid. however when I now start up Ai I get the error message attached.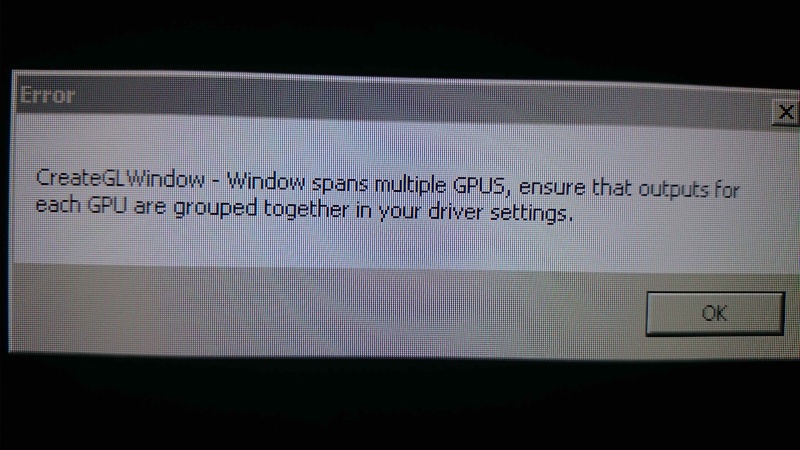 " />

mookleedwards




Posts

: 6


Join date

: 2014-06-05



that error is generaly associted with an incorrect screen order - check in the windows display proerties and make sure the screen order is 1,2,3,4,5,6,7,8 left to right. ( do this without Ai running )
Thanks
simple windows problem.

mookleedwards




Posts

: 6


Join date

: 2014-06-05



---
Permissions in this forum:
You
cannot
reply to topics in this forum