Hi everybody!
Friday I have to make a projection on a sphere with 4 projectors, for a 360º image, but I've some problems with Ai...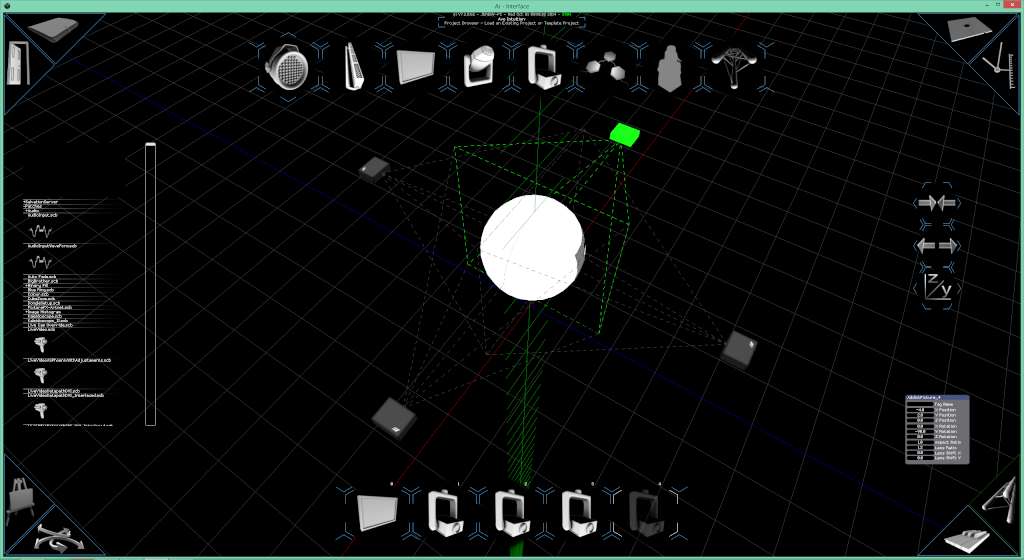 I've tried a setup with the default_sphere screen, and make a spherical unwrap on the canevas editor, but the back of the sphere are strangely wrapped, it's like the polygons of this small section are mapped on the full image...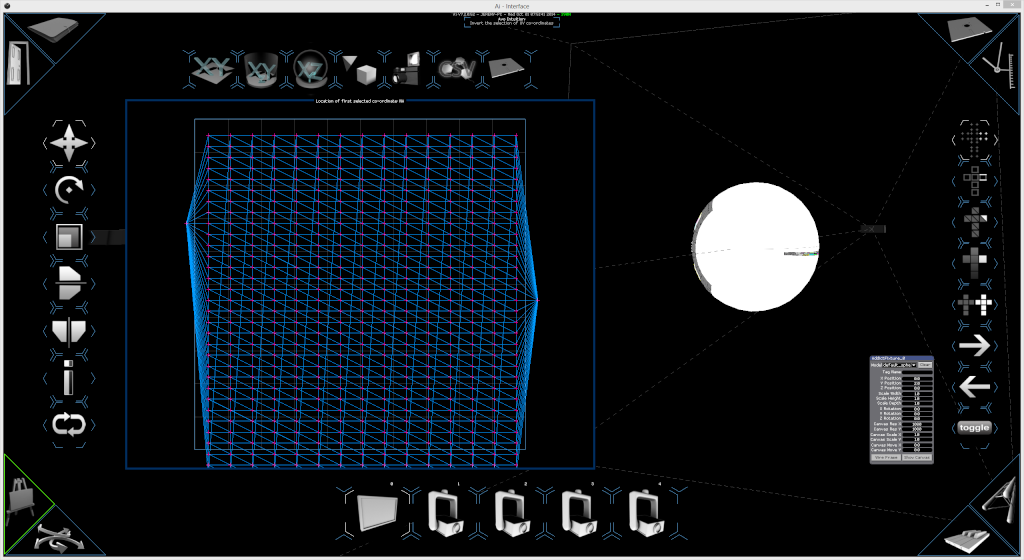 I've tried to make a sphere obj file with C4D, when I drop it in the Ai, the wrapping is automatically good, but on the back of the sphere, at the limit of wrapping, I've a black line! (I've tried with 2 different white images!)
So, how I'm suppose to do for my job?
Thanks in advance.

jeremy012




Posts

: 18


Join date

: 2013-10-11



Sorry to hear you have had problems with this. Also sorry we missed your message. If you need an urgent reply its always best to contact our support team directly. The details for this can be found on
www.avolitesmedia.com
.
With regard to your problem did you try right clicking the spherical mapping button in the canvas editor? There are a few modes depending on which axis you wish to centre the spherical mapping on.
Spherical mapping is not a simple process. You either need to put up with 'pinches' on the axis you centre on, or make content to an unwrapped sphere which will have slices in it which may not achieve the desired effect either. Most 3d packages have good tools for this though so if you can't get the results you need from the spherical mapping tool in Ai then I would advise you to export a model from your 3d application with the mapping designed to suit your requirements.
All right, it's fixed!
The black line is result of unwrapping is bigger than image, it's solved by selection the edges outside the image and moved into the image!
But it was very difficult to adjust projectors in the right position to have a good mapping , to facilitate the work I've create 4 sphere, one for each projector, each one could be rotated independently.
I've also add a mapping editor module, but it was very hard to work with it for a sphere.
Another problem encountered was with the soft edge module, I've add one for each projector but it don't work for the projector on the back of the sphere, because the blend position start on each border of image and the two border was on the centre for this projector, have you an other way to have a soft edge in this configuration?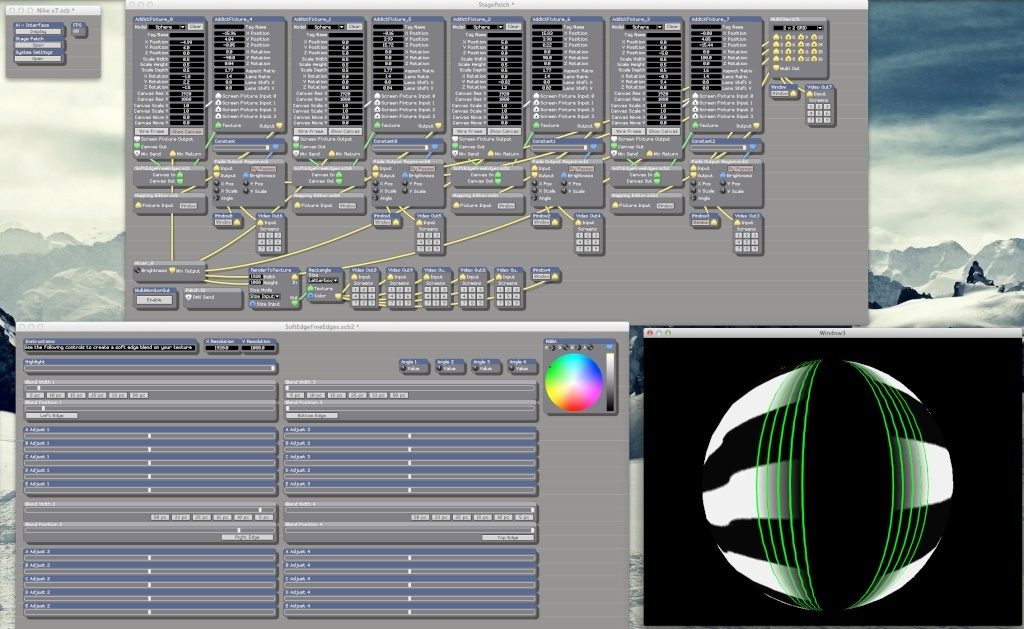 But even with all these problems the work was well done!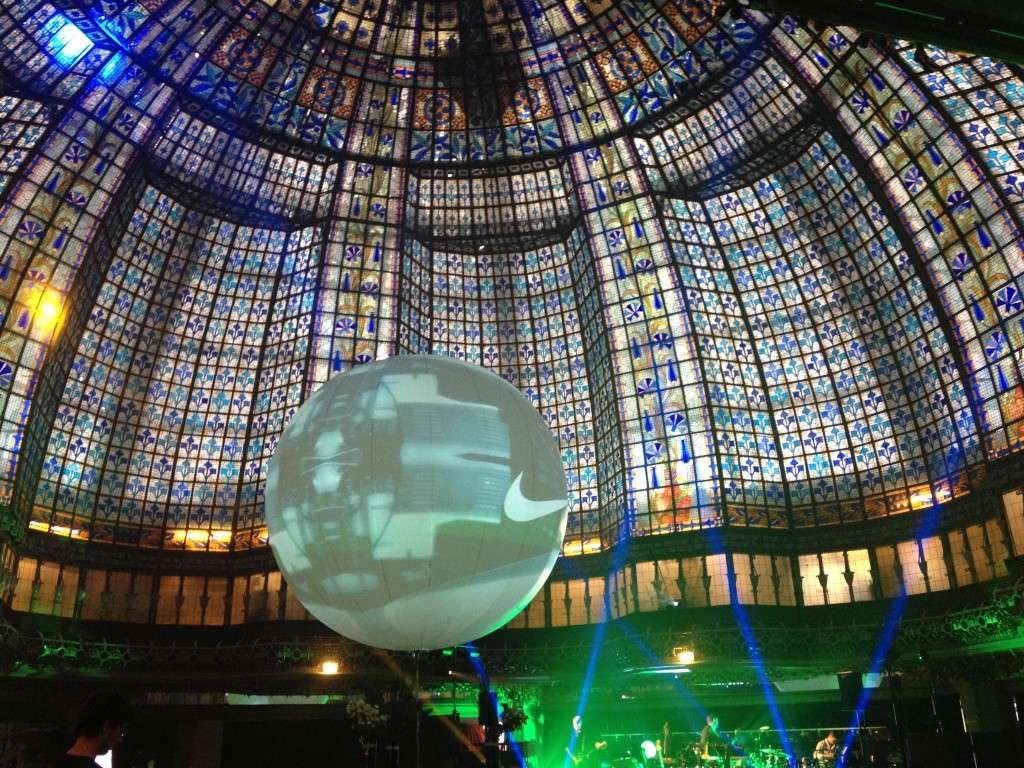 I think it could be great to have a specific module for this type of configuration!

jeremy012




Posts

: 18


Join date

: 2013-10-11



Well done for sorting this out. Looks great!

We have made quite a few updates in v8 for projection mapping, hopefully this should help you out.

Best regards
---
Permissions in this forum:
You
cannot
reply to topics in this forum